Listen, we all get down in the dumps once in a while and have to have a pity party now and then, but this is different. If you suffer from depression, PTSD, Trauma or other mental health issues, getting motivated to just go to work or do simple household things can seem overwhelming let alone getting the motivation to run?
The worst part is, while there has been great strides taken in eliminating the stigma for mental health issues, there is still a HUGE stigma surrounding it and what triggers one person to implode, may seem silly or insignificant to someone not suffering. The same trigger can cause unbearable grief and in extreme cases suicide in others.
As some of you may know I suffered a tremendous loss when Bart left me suddenly (him having a new girlfriend within 72 hours sent me into a VERY dark place). I have had a very hard time, not only emotionally (because I loved him so much), but physically, and though we are trying to remain friends, I am still having a hard time letting go of the pain and anger and I have just not felt like running.

I think it is a mental thing as a lot of my running in the last year centered around Bart and I, and while I have wonderful memories with him, right now running just makes me miss him more and I get REALLY sad. Telling me "it's his loss" or "get over it" is not what works. Believe me, I wouldn't wish my pain on anyone right now. If I could get over it that easily, I would.

Running was once something that saved me from getting depressed and sadness at times, motivated me to to work hard to achieve my goals, but this has taken a serious toll. I have not run more than 5 miles since we split up.

I NEED to get motivated. I NEED something to get me out the door in the cold, snowy weather. One thing I have to look forward to is the Boston Marathon in April. The other is the Yeti 100 in September. Both of these will require some training if I want to do well, so getting motivated to run is key here.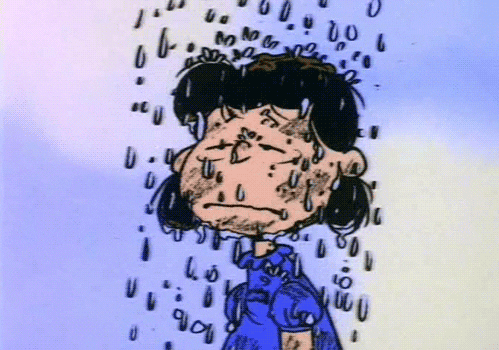 How I have felt about running lately.
Luckily, I haven't just been sitting on the couch eating Bon Bons. I have been going to the gym every day and recently started taking Yoga classes at work.
Taking Yoga is not only helping with my strength and flexibility, but helping me quiet my mind.
My peach of a friend Robert Merriman sold me a like new treadmill for $50! I have run on it a few times, but 3 miles is about my limit on a treadmill.
Posing on my new treadmill!
So, I am in a pickle. God let Spring get here fast! I need to get my mojo back! If you all have any suggestions, please share them. I NEED help!