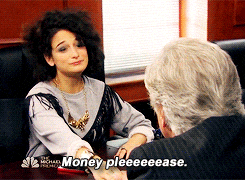 One of my New Year's resolutions is to do more service for others. Running the Chicago Marathon will not be a new experience for me, but fundraising for charity is!
I could have picked from lots of charities to raise money for, so why did I choose to run for Team Challenge? As a runner, potty talk is a part of normal conversation. We usually joke about the discomfort of having to use the bathroom when no bathroom is in sight or not making it to a bathroom in time!
During a marathon, you will see at least one spectator holdong a sign that reads "DON'T POOP YOUR PANTS!" To the 1.6 million Americans living with Crohn's disease and ulcerative colitis, this is no laughing matter. The pain, the discomfort, the "accidents", and surgeries are real life. Everyday.
Help me fight the stigma, raise awareness and funds to find a cure!